B/E Aerospace
B/E Aerospace is the world's leading manufacturer of aircraft cabin interior products. They design, develop and manufacture a broad range of products for both commercial aircraft and business jets.
The company was founded in 1987 and has evolved into an industry leader with over 10,000 employees and more than 35 major facilities around the world.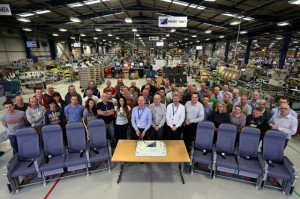 B/E Aerospace's Northern Ireland plant is located in Kilkeel. It is their largest UK hub employing over 800 people, manufacturing products for Boeing and Airbus. Today, B/E Aerospace Kilkeel is ranked among the largest and most successful companies in Northern Ireland.