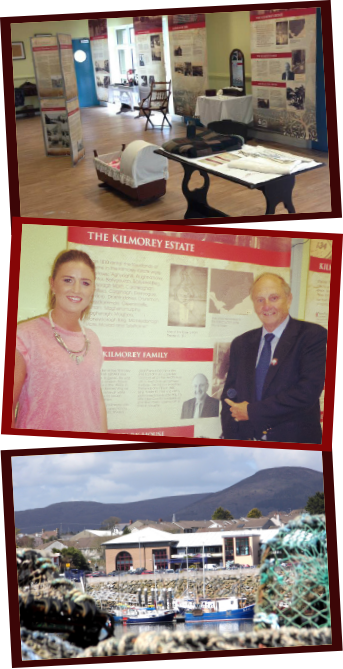 Please note that the Tracing Your Mourne Roots Project is continually being developed and added to.
Tracing Your Mourne Roots is a project funded by the Heritage Lottery Fund aiming to explore the unique history of Kilkeel and the wider Mourne area.
The Tracing Your Mourne Roots project based in the Nautilus Centre, Kilkeel aims to showcase the history and heritage of Kilkeel and the wider Mourne area from 1800 to present day through exhibitions, activities and events.
Seperate exhibitions will demonstrate what life was like in Mourne throughout different time periods. These exhibitions will display local information, photographs and artefacts collected from over the years. They will be open to the public, changing overtime depending on what time frame is being showcased.
A calendar of events will be scheduled containing talks, displays and activites which will bring the period alive for visitors and participants.
Tracing Your Mourne Roots aims to work along with the local schools, visiting them to give talks and also organising for the pupils to visit the centre in order to travel back in time to see what life was like in the past.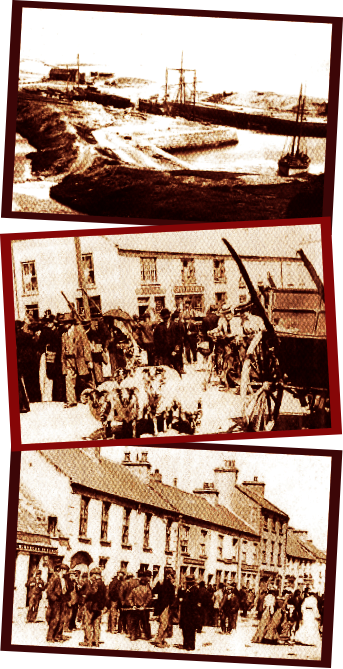 The project will undertake the huge task of surveying and mapping the 5 main graveyards in Kilkeel; Mourne Presbyterian, Kilkeel Presbyterian, Church of Ireland, Massfourth and the Old St. Colmans Church.
The records of every person buried in these graveyards will be entered into an online database containing the names of the deceased, dates of death and photographic records of the gravestones. This will be of great assistance to anyone looking to trace their ancestors.
The database and website will benefit those travelling to Ireland to explore their history and trace ancestors. It will present local stories, histories and photographs.
The project will run in conjunction with 'The Gathering' which is being promoted through Tourism Ireland. It is also working along with Tasmanian artist Christina Henri creator of the worldwide art project 'Roses From The Heart.'
Tracing Your Mourne Roots is also working with the Mourne Local Studies Group to conserve and digitially record their archive. The group has been adding to the archive since it was first set up in 1986, therefore it is an invaluable source for any historian or local heritage enthusiast. It is hoped that overtime the items in the collection will be made viewable to the public.