The Royal Hotel was owned by a Mr John Annett. It went on fire in 1890 and was badly damaged.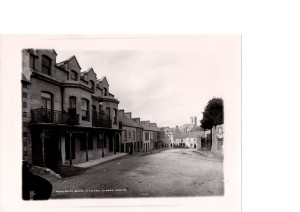 Wednesday December 17th, 1890. AN HOTEL ON FIRE An exciting scene was witnessed at Kilkeel, County Down, yesterday morning.  The Royal Hotel, which is kept by Mr. Annett, took fire at an early hour, and the flames speedily spread through the building, the inmates of which were all asleep.  When they were aroused, the means of escape from the upper rooms was cut off, and the proprietor, his wife, and the servants called for help from the windows.  A crowd soon collected, and Mr. Annett threw his son to some men below, who caught him safely.  Mr. Annett and his wife then leaped from the window, and reached the ground uninjured.  The servant girls were then seen at an upper window, from which they screamed frantically.  One of them jumped, and received such injuries that she is not expected to recover.  The other girl was rescued by means of a ladder.  The flames were not extinguished until much damage had been done. (From Raymond's County Down Website)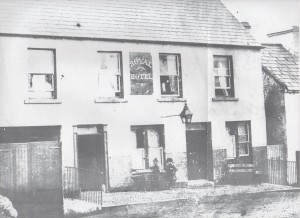 John Rooney bought it in the late 1890s. He refurbished it turning it into a 29 room accommodation, sparing no expense.